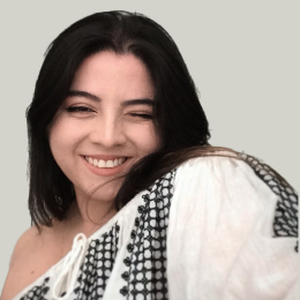 Catalina Barahona
"As a journalism and social communications major, I have honed my skills in communication and creativity. I have learned how to effectively communicate information through various media, including writing, video, audio, and social media.

I understand the role of media in society and how it can bring about positive change. With my ability to analyze and interpret information, I am able to present it in an accessible and engaging way to a variety of audiences. I am equipped to pursue a career in journalism, public relations, marketing, advertising, or social media management".
B.A Journalism
Viña del Mar University, Chile
Year of Graduation: 2021
B.A Social Communication
Viña del Mar University, Chile
Year of Graduation: 2020
Languages
Spanish
Native
English
Proficient
EFSET English Certificate 75/100 - C2 (2019)
Korean
Intermediate
Yonsei University First Step Korean vía Coursera (2020)
Mandarin Chinese
Limited user
Hanban Confucius Institute HSK Level I (HSK 1 级) (2016)
Portuguese
Beginner
Certifications
Influencer Marketing Strategy
Rutgers the State University of New Jersey (2023)
Conduct UX Research and Test Early Concepts
Google (2023)
Creative Writing: Specialization
Wesleyan University (2023)
Human Rights in the 21st Century
Whetu (2022)
Use Canva to create social media marketing designs Coursera (2020)
Use of Google Forms to Analyze User Research Data
Coursera (2020)
Chinese for Beginners
Pekín University (2020)
First Step Korean
Yonsei University (2020)
Social Media Copywriting

Fake News on Social Media:
In 2020, I conducted research on the prevalence of fake news related to COVID-19 on Instagram. The study aimed to identify patterns in the spread of misinformation and to explore the potential impact of this misinformation on public health. Through the use of data analysis and content analysis, I was able to gain insight into the ways in which fake news spreads on social media and its potential impact on public health.
Fernanda Maciel Murder Case:
Back in 2021, I conducted a content analysis of the coverage of the Fernanda Maciel murder case in Chile by two major television stations. I analyzed how the media used information and narrative to cover the case from start to finish. By studying this mediatic case, I gained insights into the ways in which the media frames and presents information to the public on high-profile criminal cases.
Social Media Manager Experience
I have worked as a freelance content creator, producing content for various clients. I have extensive experience shaping content to fit a brand's voice and messaging. Additionally, I have two years of experience in customer service for small and large businesses, where I learned that effective communication is key to resolving customer issues. With strong communication skills, I can engage with my audience and build a community around my brand.
As a social communicator, I analyse audience preferences, identify trends, and design effective communication campaigns, such as social media and market research studies. I utilize data analysis to adjust strategy and create effective campaigns that engage audiences and drive growth, with expertise in social media analytics.
I also have experience in creating video and photography content and can design and post-produce it using tools such as Adobe (Pr, Lr, Ai, Id), Final Cut, Davinci Resolve, and Canva.